Diagnosing nasal polyps
Chronic inflammation associated with nasal polyposis may be the underlying cause of nasal symptoms.1,2 Defining symptoms last at least 12 weeks and include at least two of the following3:
Nasal congestion
or obstruction
Facial
pain/pressure
Rhinorrhea or
postnasal drip
Reduction or loss of
sense of smell and taste
Nasal polyps are common but may be difficult to visualize
Nasal polyps may be difficult to see during a routine nasal exam due to complexities of the nasal anatomy and/or widespread inflammation.2,4-7
Up to 10 million adults in the United States have nasal polyps.1,8
In the general population, the prevalence of nasal polyps has been reported to be up to 4%

9,10

Histopathologic evaluation of 1,944 endoscopic sinus surgery specimens removed during an 8-year period at one center found that 65% had evidence of nasal polyp tissue

11

In XHANCE pivotal trials, patients had moderate-to-severe congestion and evidence of nasal polyps, yet up to 86% of nasal polyps at baseline likely could not be readily visualized (did not extend below the inferior turbinate) during a routine exam with speculum

12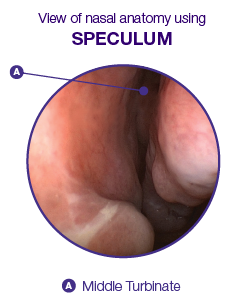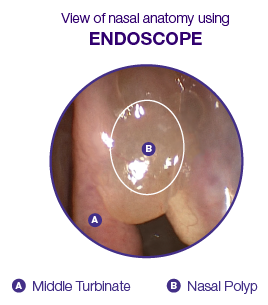 Expert insight about diagnosing nasal polyps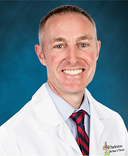 "Symptoms of nasal polyps can be caused by several conditions, so we need to look closer at the possibility of an allergic condition. I review family history of allergies and related comorbid conditions, such as eustachian tube dysfunction and atopic diathesis.
But I really key in on nasal obstruction, since smaller polyps may go unnoticed by patients or their symptoms mistaken for allergic rhinitis. Because polyps may be difficult to visualize without an endoscope, they may actually be hidden in patients we see routinely.
Allergist Thomas Murphy, MD
Paid consultant of Optinose
Review insight about treatment from experienced specialists.
See what makes XHANCE different.